---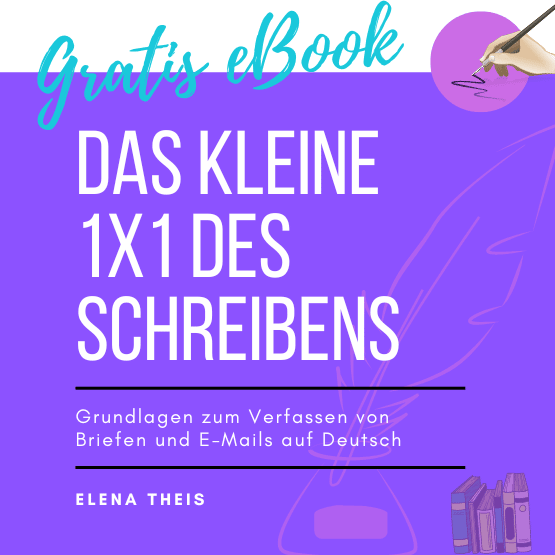 Free eBook: Das kleine 1×1 des Schreibens
Grundlagen zum Verfassen von Briefen und E-Mails auf Deutsch. 
Das kleine 1×1 des Schreibens is a writing aid for German learners covering general writing rules and explanations. Topics include: :
Basic writing rules
Punctiation
Comma rules
Abbreviations
"Building blocks" for letters
Email etiquette
Structuring a letter of complaint
Wording for resignation / termination letters
---
Das 1×1 des Schreibens
Online writing course
Duration:

4 weeks
Investment: €147
Levels: from B1
Where: online
Times: individual / at your own pace

How it works
Over a period of 4 weeks we continuously learn the basics of writing letters and emails in German. We cover different topics, some of which could also be relevant for German proficiency tests.
What's covered
Week 1: Basic rules of writing
Week 2: Punctuation, comma rules and abbreviations
Week 3: Letter building blocks and politeness in e-mails
Week 4: Writing letters of complaint and notices of termination
---
Be the first to hear about new courses and special offers
Sign up now for our mailing list and receive your free copy of our eBook "Das kleine 1×1 des Schreibens".